The caring and compassionate dental team at My Family Dental in Clawson, MI, will ensure you have the most comfortable dental appointment possible. We believe that knowledge and trust is key to your comfort. So, we explain what we are doing every step of the way. And, if your dental appointment requires a procedure outside of cleaning, we will thoroughly review your options. It's one of the reasons My Family Dental centers are among the most trusted dentists in Michigan.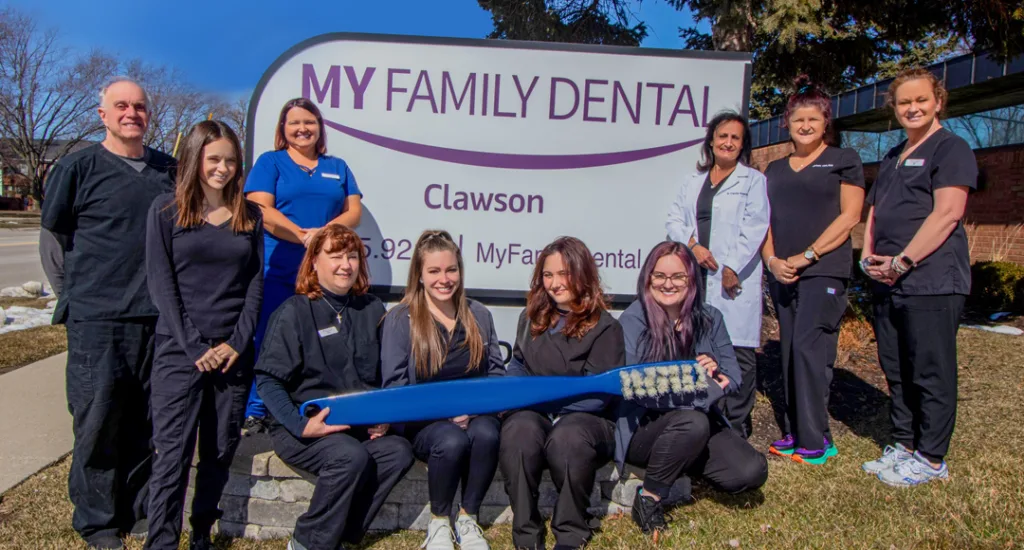 Clawson's trusted dentist for all of your dentistry needs. Our caring smiles specialists provide preventative and cosmetic dentistry for all ages. From your first encounter with our front desk team members to your last impression in your treatment room, you will be sure to experience top-rated dental care.
We are commited to helping people create and maintain healthy mouths for a lifetime.

To fulfill this mission, we are committed to:

Listening to those we are privileged to serve

Earning the trust and respect of patients, other dental professionals and community

Exceeding your expectations

Ensuring a creative, challenging, and compassionate, professional environment

Striving for continuous improvement at all levels
We believe that the most crucial part of patient care stems from knowledge and comfort. Understanding your treatment options and making informed decisions is essential to putting your mind at ease.

And, ensuring your comfort before, during and after a procedure helps us ensure your visit is a more pleasant one. At My Family Dental, we provide thorough dental exams and offer treatment plans to help you create a beautiful smile on a timeline and payment schedule you can afford.